FAQ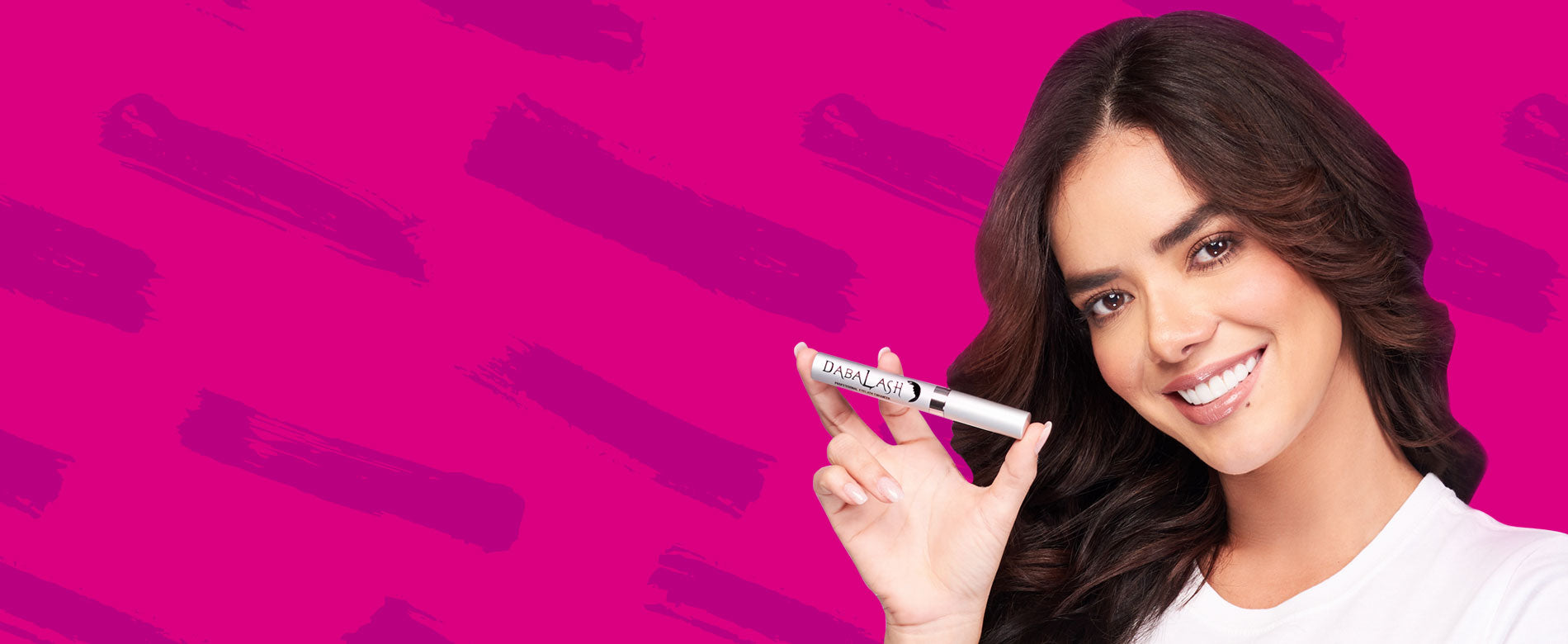 When will I see results?
We recommend using DABALASH once a day. You should start noticing visible results in 3 – 6 weeks. Using DABALASH every day the appearance of your lashes and brows will dramatically transform into longer, fully, thicker lashes and brows. It's like a magic wand. Lashes so long and beautiful you never imagine you could have. Double your lashes and brows and fall in love with your eyes.
Where do I buy DABALASH?
You can find DABALASH in this online store or with one of our distribuitors.
Whats the difference purchasing from this store and Amazon?
The main difference its the origen of the product, all Amazon "Dabalash" products are from China and not Mexico which the Chinese origin ones can cause an allergic reaction to the eye or skin. We highly recommend to ONLY puchase from a authorize store such as this one or your local distribuitor.
How long will a tube last?
A tube of DABALASH will last 3 – 6 months, it depends whether you use it on your lashes or brows or both.
Can I use eyelash extensions?
Absolutely. DABALASH will strengthen and lengthen your lashes, then in a few months you won't need any extensions.
Can I use contact lenses?
Yes, our formula works well with contacts.
Can I use DABALASH while pregnant?
Not recommended. Please ask your doctor. After your baby is born and finish breast feeding you may continue using DABALASH.
Can I use DABALASH while receiving chemotherapy?
No, you should complete your treatment and be discharged by the Doctor before using it.
What happens if I stop using DABALASH?
Once you have obtain your desire length we recommend to start a maintenance program using DABALASH 2 – 3 times a week to prevent your natural length to come back.
Can I be Allergic to DABALASH?
Like any cosmetic, some people may experience allergic reactions to one or more of the ingredients. If you know you are allergic to any ingredient please stop using DABALASH and visit your Doctor immediately.
What are the differences between DABALASH and other similar products?
What are the differences between DABALASH and other similar products?